Last November, I had the golden opportunity of visiting Mr Ae, RanchuStar Farm in Bangkok. Mr Ae or P'AE as he is known to his Thai friends is a humble and unassuming hobbyist with great knowledge in grooming and breeding ranchus.
Mr Ae visited Singapore on two different occasions and I was priviledged to meet him and tap his vast ranchu knowledge...thus there was much excitment and desire to see first hand his farm set up and his fishes.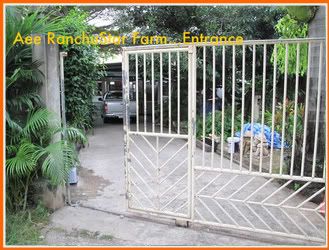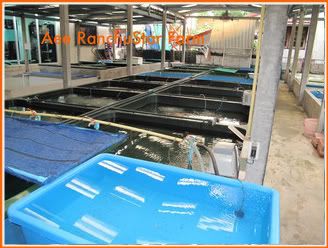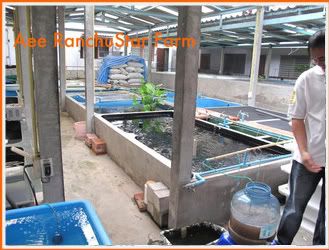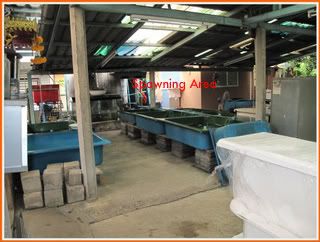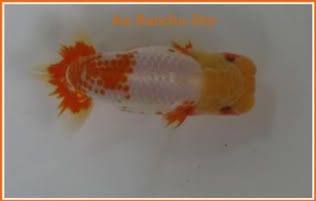 While I was at Mr Ae's farm, I chanced upon Master Kashino San and he shared a few pointers with me. I also took the opportunity to ask Master Kashino San whether he uses Kageyama in his breedings and he said "yes he does use Master Kageyama bloodline." During Master Yatake San visit to Singapore, Master Yatake mentioned Master Kashino as one of a small handful of top ranchu breeders that he highly respect.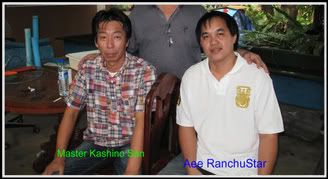 Past few days been staying up late taking care of my young fries and also waking up early to try and spawn another few more spawns. The weather been very ideal....rain in the day and very cooling night and early morning.
Some 12 days old fries....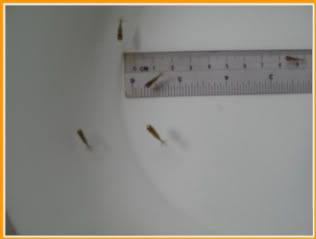 "Everything negative... pressure, challenges,
is all an opportunity for me to rise"......Kobe Bryant